General individual courses
Do you need individual approach or more flexibility?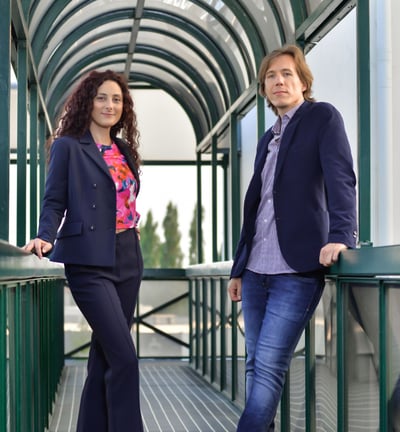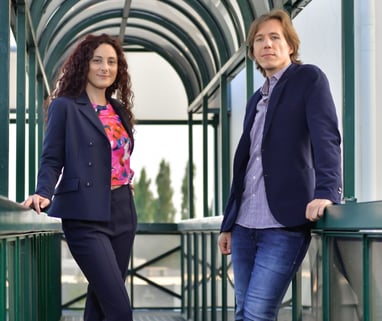 Sometimes it's not possible for everyone to join a group course at a set time. Perhaps you work shifts or go away on business a lot. Your busy schedule should not limit your language learning opportunities.
Or maybe you are still shy when speaking a foreign language in front of other people and would like to gain more confidence before being comfortable with joining a group.
Individual lessons (Italian, English, Czech) with Crunch Languages are perfect for anyone who needs flexibility and individual approach.
We will build your personalised learning path for you!
It's going to work like this
Online diagnostic test
Let's take advantage of the online tools we have so you can complete a language diagnostic test in the comfort of your home or office. After that we schedule a video call.
Speaking test
During the call, we have a chat about your job, what you like doing in your free time and also ask some more challenging and abstract questions to fully understand your level of the language you want to learn.
Needs analysis
Once we fully understand your level, we're going to talk about your language needs - what you need to improve and why, your motivation, your availability, etc.






Learning path
Finally, we suggest your learning path, materials to work with, the frequency of your lessons, etc. Then it's up to you to take the first step. We're here to guide you!


Solve your language problems with our help!
Individual 60-minute lessons
Packages of 5, 10 or 15 lessons
Get a couple of individual lessons or a package of 5, 10, or 15 lessons for a discounted price.
Click below to find out about our lesson packages!
Here's what our individual students say
"Maria is a wonderful teacher! She teaches systematically but creatively with interactive games and conversations… She makes lessons interesting and fun! She also accommodates different timetables to meet my schedule. Learning Italian was made much easier for me thanks to Maria!"
- Mon Oo, Singapore
"I have tried learning Italian on and off for years, and I can honestly say that Maria is the best Italian teacher I have had! The purpose of learning a language is to communicate and immerse into a culture, and Maria understands this and helps you achieve this by encouraging you to speak and interact as much as possible in Italian, building your confidence up so that you're motivated to learn more.
Every lesson is fun and interactive, and also structured and organised. Maria herself is warm, lively and enthusiastic, and interested in getting to know you and your goals. She is not just an amazing teacher, but also my new Italian friend :) Highly recommended!"
- Cherie, England
"Ottime le lezioni di inglese di Prem! Ha unito la comodità degli incontri online con la preparazione data dalla sua esperienza nell'insegnamento della lingua inglese con il risultato che le lezioni sono state sempre interattive e mai noiose. Ho imparato davvero tanto!."
- Irene, Italy