Individual exam preparation
Worried about an exam? We'll help you prepare!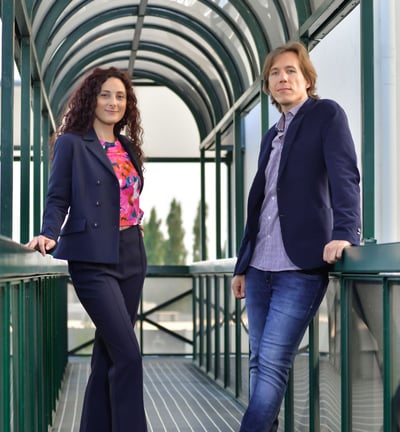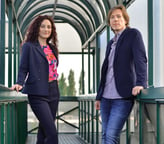 There is a time in the life of many language learners when the need to take (and pass!) a language exam comes. Not many students like taking exams as they can be stressful, preparation is repetitive and the results can influence their lives for many years to come.
If you are one of those students above, you have come to the right place! We have experience of preparing for various language exams and the ones we don't know, we'll learn everything about so we can pass this on to you.
What exams can we help you prepare for? Read below...


A2 Key (for Schools) / KET (for Schools)

B1 Preliminary (for Schools) / PET (for Schools)

B2 First (for Schools) / FCE (for Schools)

C1 Advanced / CAE

C2 Proficiency / CPE
CELI (Certificati di lingua italiana):
CELI Impatto (A1)

CELI 1 (A2)

CELI 2 (B1)

CELI 3 (B2)

CELI 4 (C1)

CELI 5 (C2)
CILS (Certificazione di italiano come lingua straniera):
CILS A1 and CILS A2

CILS UNO - B1 and B1 CITTADINANZA

CILS DUE - B2

CILS TRE - C1

CILS QUATTRO - C2
(Certifikovaná zkouška z češtiny pro cizince):
CCE-A1

CCE-A2

CCE-B1

CCE-B2

CCE-C1
It's going to work like this
Online diagnostic test
Let's take advantage of the online tools we have so you can complete a language diagnostic test in the comfort of your home or office. After that we schedule a video call.
Speaking test
During the call, we have a chat about your job or your studies, what you like doing in your free time and also ask some more challenging and abstract questions to fully understand your level of the language you want to work on.
Needs analysis
Once we fully understand your level, we're going to talk about your language needs - what exam you need to take and why, what score (level) you need to achieve and what you need to improve in order to pass!






Learning path
Finally, we suggest your learning path, materials to work with, the frequency of your lessons, etc. Then it's up to you to take the first step. We're here to guide you!


Pass your language exam with our help!
Individual 60-minute lessons
Packages of 5, 10 or 15 lessons
Get a couple of individual lessons or a package of 5, 10, or 15 lessons for a discounted price.
Click below to find out about our Exam course packages!
Here's what our individual students say
"Maria has be instrumental to my growth of the Italian language. She has encouraged me to communicate in Italian even if I'm not confident it will be correct. Maria gives extensive materials to assist in my self study at home. I highly recommend joining in a one-on-one season or group session."
- Jasmine, Australia
"Maria came recommended from a friend, for Italian lessons for my daughter. My daughter adores Maria and enjoys her lessons. Maria's lessons are very immersive and interactive and her positivity is infectious. Her style of teaching is practical, interesting and modern. I have also started doing lessons with her. Learning Italian isn't easy but she makes it very enjoyable."
- Laura, Canada
"Ottime le lezioni di inglese di Prem! Ha unito la comodità degli incontri online con la preparazione data dalla sua esperienza nell'insegnamento della lingua inglese con il risultato che le lezioni sono state sempre interattive e mai noiose. Ho imparato davvero tanto!."
- Irene, Italy
"Maria is a fantastic teacher. If you want to learn to speak Italian or improve your skills— she is the BEST!!! Don't hesitate to join Crunch Languages😊 …"
- Mary, USA